I noticed that in CN 1.8.5 I lost the selection "blue line" in the tag sidebar. I'm attaching a screenshot, to explain better
In this example, I choose the tag "CNH", and the notes also has tags "eTPU" and "_done".
Previuously, I could see this better with a small vertical "blue line" on the selected tags, as in the main CN home page screenshot: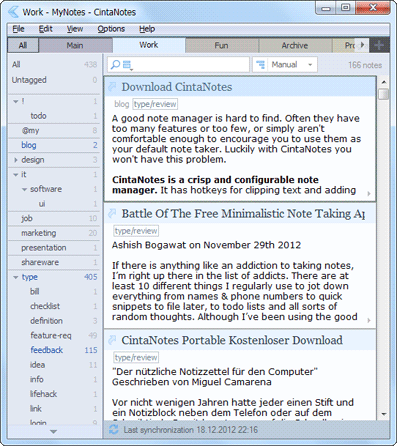 Now, in my screen, selected tabs are with a black font (while others are grayed out), but I lost that "blue line".
Please fix this...

Thank you for this great piece of software!