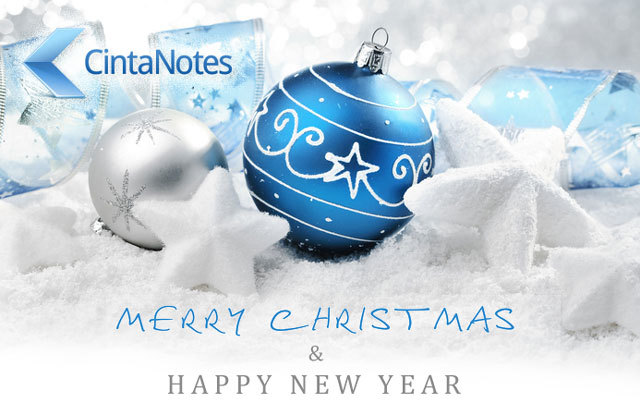 Hi,
I have already congratulated the subscribers of the newsletter
here
, but for those who are not subscribed (what's your excuse for that, by the way?:), I will also write here.
Thanks to you all for your devotion and support. We at CintaNotes team appreciate it a lot. As I said in the newsletter, for 2016, we have a lot planned: rule-based note processing, saved searches, drag & drop support, Android app, and many other features which have been waiting for their turn. The work on improving CintaNotes never stops.
Want to wish you a great and fulfilling new year, full of joy, excitement, good news, and happy moments. Hopefully CintaNotes will help you keep these moments in memory

And also just reminding - till 7th of January a 20.16% discount on all licenses and upgrades/renewals is in effect, with coupon code "HAPPY2016".
Thanks once again, and with the best wishes,